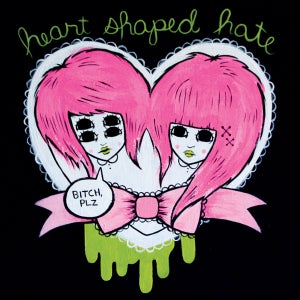 $

5.00
ALL OF THE SONGS YR SICK OF JAM-PACKED INTO 14+ MINUTES O' MESSY, MENSTRUATING, MAGICAL MAYHEM!
1. HAIRCUTS
2. DECAPITATED IN BARBIE'S DREAMHOUSE
3. GRAB ASS
4. THE HAPPIEST LITTLE ZOMBIE
5. LOUIS VUITTON TRAMP STAMP
6. MAGICAL MOUSTACHE RIDE
ON CASSETTE DECK MEDIA CONGLOMERATE
FREE STICKERS, BUTTONS + POSTER WITH EVERY ORDER!