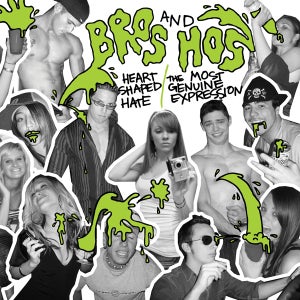 $

5.00
2 VULGAR SONGS BY US + 2 WEIRD SONGS BY THE MOST GENUINE EXPRESSION. WITH GUEST VOCAL APPEARANCES!!!! ON RAD GREEN/BLACK SPLATTER VINYL! COMES WITH MP3 DOWNLOAD CODE.
SIDE A (HEART SHAPED HATE)
1. UPPERCUNT
2. BAD TO THE BONER
SIDE B (THE MOST GENUINE EXPRESSION
1. DOCTOR AND MISSES
2. KEVLIN'S SONG (BIG DICK BRODEO)
ON CASSETTE DECK MEDIA CONGLOMERATE
FREE STICKERS, BUTTONS + POSTER WITH EVERY ORDER!